The "Made With Love" Tell All Interview
A huge Thank You to all of you for your continued love & support for not only After All This Time & all that our company stands for, but your continued love & support for our "MADE WITH LOVE LINE."
We owe our continued successes to the Good Lord, a ton of prayer & amazing customers, friends & family like Y'all!
Below is our interview with all the answers to ALL the questions that Y'all have been asking!
After the past few heavy hitting blogs, we decided to take a break from the emotions for a bit & lighten things up!
PLEASE ENJOY!
Much Love Y'all!
Rebecca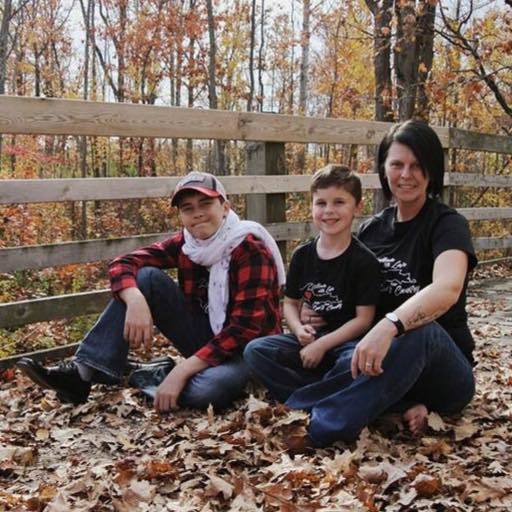 I = INTERVIEWER (NATALIE B. – CSU – JOURNALISM MAJOR)
R = REBECCA
M = MORGAN
I: "TELL ME ABOUT THIS! ALL OF IT! AFTER ALL THIS TIME, MADE WITH LOVE, INQUIRING MINDS WANT TO KNOW REBECCA!"
R: THROWS HER HANDS UP AND LAUGHS AS SHE SAYS, "IT'S SURREAL. HONESTLY."
I: "WELL LET'S GO BACK TO THE VERY BEGINNING. AFTER ALL THIS TIME. LET'S TALK ABOUT THAT FIRST."
R: "PHEW. IF YOU HAD TOLD ME 2 OR 3 YEARS AGO THIS IS WHERE I WOULD BE I WOULD HAVE NEVER BELIEVED IT FOR A SECOND," SHE SAYS AS SHE GRABS THE CROSS NECKLACE AROUND HER NECK. "THE CHAIN OF EVENTS THAT TOOK TO GET FROM THERE TO HERE IS NOTHING SHORT OF A MIRACLE. GOD FINALLY SHOWED ME THE OPEN DOOR I NEEDED TO WALK THROUGH AND IN DOING SO WE ARE RIGHT HERE TODAY."
I: "SO ANYONE THAT FOLLOWS YOUR BLOG KNOWS WHERE AFTER ALL THIS TIME GOT ITS START, THAT IS ONE AMAZING STORY YOUNG LADY. TRULY INCREDIBLE."
R: SMILES AS SHE LOOKS AT ME AND SAYS, "IT IS MY JOURNEY. MY LIFE, MY REAL LIFE. IT WAS NOT THE EASIEST THING IN MY LIFE TO DO. OPENING UP LIKE THAT WAS THE SCARIEST THING I HAVE EVER DONE IN MY ENTIRE LIFE. SHOWING PEOPLE SIDES OF YOU THAT FEW KNEW ANYTHING ABOUT IS SCARY, BUT SO FREEING AT THE SAME TIME. IN THE END, IT WAS A PRETTY INCREDIBLE THING TO LET A LOT OF THOSE EMOTIONS LOOSE. I DIDN'T THINK MY STORY REALLY MATTERED, AND NOW I HAVE PEOPLE MESSAGING ME DAILY TELLING ME WHAT AN INSPIRATION MY STORY IS TO THEM. IT IS SURREAL. HUMBLING."
I: "DID YOU EVER THINK THAT YOU WOULD BE HERE WHEN YOU STARTED THE BLOG?"
R: "JUDAS," SHE WHISPERS AS SHE LOOKS DOWN AT HER FOLDED HANDS IN HER LAP. "NOT A CHANCE ON THIS PLANET. I HAD NO IDEA WHAT I WAS EVEN DOING WHEN I STARTED THE AFTER ALL THIS TIME BLOG. HONESTLY, I GOT SO TIRED OF ANY PERSON THAT SAW MY FACEBOOK MAKING JUDGEMENTS AND SPECULATIONS AS TO WHAT THEY WERE "SEEING" ON THE INTERNET. PEOPLE "THOUGHT" THEY KNEW SO MUCH ABOUT ME, WHEN IN FACT THEY DIDN'T KNOW ME AT ALL. SO I FINALLY DECIDED I WANTED TO TELL "MY STORY" AND TO DO SO IN "MY OWN WORDS." THAT WAY WHAT PEOPLE WERE READING AND MAKING JUDGEMENT ON WAS "MY STORY" AND NOT THEIR OWN MADE UP VERSION OF EVENTS. I NEVER DREAMED IN A MILLION YEARS IT WOULD LEAD ME HERE."
I: "WHAT HAS BEEN YOUR FAVORITE PIECE TO WRITE TO DATE?"
R: LAUGHS AS SHE SAYS, "FAVORITE PIECE? I DON'T THINK I CAN PINPOINT THAT. THEY ARE ALL REAL STORIES ABOUT MY LIFE."
I: "OKAY, NEW QUESTION, WHICH ONE DO YOU BELIEVE IS YOUR READERS FAVORITE?"
R: "I THINK THE BETTER QUESTION IS WHICH BLOG HAS SHOCKED MY READERS THE MOST." SHE PUTS HER HAND ON HER CHIN AS SHE THINKS QUIETLY BEFORE SHE SAYS, "I DON'T HAVE A FAVORITE, BUT IF I HAD TO CHOOSE WHICH BLOG SHOCKED MY READERS THE MOST, I WOULD HAVE TO SAY IT IS A TOSS UP BETWEEN "MY DEAREST MICHELLE" OR POSSIBLY "A DYKE WITH A SERVANTS HEART." I THINK THOSE TWO REALLY BROUGHT BACK SOME HEAVY HITTING EMOTIONS FOR ANYONE THAT WAS INVOLVED BACK THEN. I BELIEVE THEY WERE THE ONES THAT TRULY TOUCHED PEOPLE THE MOST."
I: "YOU DON'T CONSIDER "MY FAVORITE DUTCHMAN" UP THERE ON THAT LIST?"
R: LOOKS UP AND TURNS TO STARE OUT THE WINDOW, "UMM", AS SHE TAKES A DEEP BREATH IN, "IT WAS THE HARDEST FOR ME TO WRITE BY FAR. LOSING OPA WAS BY FAR THE MOST TRAUMATIC EXPERIENCE I HAD HAPPEN TO MY ENTIRE CHILDHOOD. LITERALLY, THOSE CLOSEST TO ME KNEW MY RELATIONSHIP WITH HIM & WHAT LOSING HIM DID TO MY LIFE BACK THEN. SO I DON'T HONESTLY BELIEVE IT WAS AS BIG OF A SHOCK TO READ THAT BLOG AS IT WAS SAY "MY DEAREST MICHELLE, "THEN GOLDILOCKS GOT HER WINGS", OR SOME OF THE HEAVIER HITTING BLOGS."
I: "THE OTHER DUTCHMAN IN THE STORY, HE IS THE SAME FROM "MY GREATEST ACCOMPLISHMENT" AND SEVERAL OTHERS MENTIONED THROUGHOUT THE COURSE OF YOUR WRITINGS. CARE TO ELABORATE ON HIS PLACE IN YOUR LIFE?"
R: SITS UP STRAIGHT AND LOOKS DIRECTLY AT ME, "ACTUALLY NO, NO I DON'T CARE TO ELABORATE. ALL I WILL TELL YOU IS THAT GOD PUT HIM IN MY LIFE FOR A BRIEF TIME TO SHOW ME THAT IT WAS TIME TO OPEN CERTAIN DOORS I WAS REFUSING TO GO THROUGH. JUST KNOW THAT HIS PLACE IN MY LIFE CHANGED THE ENTIRE COURSE OF WHAT WOULD HAPPEN AND WHO I WOULD ONE DAY BECOME. I WILL BE ETERNALLY GRATEFUL FOR THAT, WITHOUT HIM BEING PUT INTO MY LIFE NONE OF THIS WOULD BE POSSIBLE."
I: "HE IS A HARD SUBJECT FOR YOU."
R: LOOKS DOWN AT HER AFTER ALL THIS TIME BRACELET AND RUNS HER FINGER OVER THE PLATE AS SHE SAYS, "NOT REALLY, I JUST CHOOSE NOT TO SPEAK OPENLY ABOUT IT. PLUS I THOUGHT WE WERE HERE TO DISCUSS MY "MADE WITH LOVE LINE" AND THE QUESTIONS YOU HAD FROM READERS?"
I: "EVERY QUESTION I HAVE ASKED SO FAR HAS COME FROM A READER SUBMISSION."
R: "OH."
I: "TELL ME ABOUT THE "MADE WITH LOVE" DESIGN."
R: SMILES, "I WATCHED MY OLDEST LITTLE WALK ACROSS STAGE TO GRADUATE IN MAY OF THIS YEAR. IT WAS SECONDS YA' KNOW, BUT IN THOSE VERY FEW SECONDS 18 YEARS WORTH OF HER LIFE FLASHED BEFORE MY EYES. I WAS INSTANTLY EMOTIONAL AND SADDENED AT JUST HOW MUCH OF HER LIFE I HAD MISSED AS A SINGLE MOTHER. I VOWED IN THOSE MOMENTS THAT I WASN'T GOING TO MISS A SINGLE THING IN ANY OF MY LITTLES LIVES FROM THERE ON OUT. I WASN'T SURE HOW I WAS GOING TO DO IT, OR EVEN HOW IT WOULD WORK. SO I PRAYED. A LOT."
I: "IT IS AN AMAZING DESIGN, BUT IT ISN'T THE ONLY ONE YOU HAVE IN THE WORKS. YOU HAVE SEVERAL FROM WHAT THE PUBLIC CAN SEE ON FACEBOOK. LOTS IS HAPPENING IN THE "CREATION STATION?"
R: "THE CREATION STATION!" AS SHE LAUGHS. "SO FUNNY TO THINK IT WENT FROM BEING A SPARE BEDROOM, TO A NURSERY, TO AN OFFICE, TO THE CREATION STATION. IT HAS EVOLVED AS MUCH AS THE WEBSITE, FACEBOOK PAGE, AND MY BUSINESS."
I: "WAIT, DID YOU SAY NURSERY?"
R: "SORRY?"
I: "YOU SAID NURSERY IN YOUR LIST OF HOW THE CREATION STATION EVOLVED."
R: "OH."
I: "IS THAT HOW THE BABY LINE FOR "MADE WITH LOVE" CAME ABOUT?"
R: "GOODNESS NO! I WASN'T EVEN GOING TO DO A BABY LINE IN THE BEGINNING. I ADORE TRISHA FROM THE FRECKLED FOX AND DID NOT WANT TO TAKE AWAY FROM HER OR THE BITTEN MITTEN. BOTH OF THEM HAVE THE VERY SAME VISION IN MIND AS I DO, TO WORK FROM HOME. SO I DIDN'T WANT TO TAKE ANYTHING AWAY FROM EITHER OF THEM."
I: "YOU CREATED SOMETHING THAT IS VERY DIFFERENT FROM EITHER OF THEIR DESIGNS."
R: "WE DID. I HAD AN ENTIRE TEAM OF PEOPLE INCLUDING COLLABORATIONS WITH TRISHA TO MAKE OUR DESIGNS EXTREMELY DIFFERENT. WE DIDN'T WANT TO CREATE ANYTHING REMOTELY SIMILAR. I WANTED TO MAKE SURE THAT NO MATTER WHAT WE INTENDED TO BRING TO THE MARKET IT HAD A DIFFERENT TUNE TO IT. I THINK THAT WE DID THAT STARTING WITH THE DESIGN ITSELF ALL THE WAY TO THE PACKAGING. AT THE END OF THE DAY I AM EXTREMELY HAPPY WITH THE QUALITY OF NOT ONLY OUR PRODUCTS BUT THE PACKAGING AS WELL. IT WAS TRULY A LABOR OF LOVE, ALL OF OUR PRODUCTS ARE."
I: "YOU AND TRISHA FROM THE FRECKLED FOX HAVE ACTUALLY PARTNERED WITH ONE ANOTHER CORRECT?"
R: "THAT IS CORRECT. HER PRODUCTS ARE LISTED UNDER THE "EVEN MORE MICHIGAN ITEMS" TAB ON MY WEBSITE! I ABSOLUTELY ADORE TRISHA AND HER STORY! I WANT TO SEE HER SUCCEED JUST AS MUCH! STAY TUNED FOR AN AMAZING PRODUCT COLLABORATION COMING UP IN THE VERY NEAR FUTURE! WE THINK PEOPLE ARE GOING TO LOVE WHAT WE ARE COOKING UP BEHIND THE SCENES!"
I: "YOU HAVE A TON OF PRODUCTS BEING ADDED TO THE LINE. IT SEEMS LIKE MORE GET ADDED EVERY WEEK. ANYTHING IN THE WORKS IN THE CREATION STATION THAT YOU WANT TO INFORM YOUR READERS/FOLLOWERS ABOUT?"
R: SMILES, "THERE IS ALWAYS SOMETHING IN THE WORKS IN THE CREATION STATION! WE HAVE THE MADE WITH LOVE FROM THE GREAT LAKES SWADDLE HITTING THE MARKET IN EARLY NOVEMBER, ALONG WITH THE MADE WITH LOVE FROM THE GREAT LAKES STATE POPSOCKET WHICH WILL BOTH BE AVAILABLE FOR THE CHRISTMAS SEASON AT OUR VENDOR SHOWS. WE ALSO HAVE TEXAS, OHIO, AND MACKINAC ISLAND RELEASING AS WELL."
I: " WHAT HAS BEEN THE HARDEST PART IN ALL OF IT?"
R: "HA! WAITING TO GET THE TRADEMARK PAPERWORK BACK! JUDAS IS THAT EVER NERVEWRACKING!"
I: "YOU RECENTLY SUBMITTED A VIDEO TO THE CHIPSTARTER CAMPAIGN! YOUR VIDEO WAS PRETTY AWESOME & EVEN MADE THE WEBSITE! CONGRATS ON THAT!!! WHATEVER HAPPENED WITH ALL OF THAT?"
R: PUTS BOTH HANDS ON OVER HER FACE AND TAKES A DEEP BREATH IN BEFORE SQUEALING WITH DELIGHT AND SAYING, "DID YOU SEE THE WINNERS THAT WERE CHOSEN?! THEY WERE INCREDIBLE! THE FACT THAT OUR ENTRY EVEN MADE THE WEBSITE ALONGSIDE SOME OF THE OTHER ENTRIES WAS SO RIDICULOUSLY INCREDIBLE! WE MAY NOT HAVE BEEN CHOSEN & THAT IS PERFECTLY ALRIGHT WITH US! THOSE THAT WERE CHOSEN WERE TOTALLY MEANT TO WIN! WHAT A TRULY AWESOME EXPERIENCE THOUGH!" AS SHE LOOKS DOWN AT HER LAP THEN BACK TO ME AS SHE SAYS, "I DID SOMETHING I WOULD HAVE NEVER EVER DONE BEFORE OR THAT I EVEN THOUGHT I COULD DO. IT WAS SO AWESOME! NO MATTER WHAT OUR LINE IS STILL PUSHING FORWARD AND THAT IN ITSELF IS INCREDIBLE YA' KNOW."
I: "YOUR LINE IS AWESOME, WHAT KINDS OF OTHER THINGS WILL YOU BE ADDING TO IT?"
R: "WELL WE HAVE THE POPSOCKETS, BEER BOTTLE AND CAN KOOZIES, SHOT GLASSES, COFFEE MUGS, T-SHIRTS, SWEATSHIRTS, BABY ONESIES, TEA TOWELS, BALL CAPS, THE LIST IS SORT OF ENDLESS! IT IS JUST A MATTER OF FINDING THE RIGHT SUPPLIER AND WORKING THROUGH THE KINKS OF MAKING SURE THE QUALITY MEETS THE STANDARDS AND PRECEDENT I HAVE SET WITH THE PRODUCTS ALREADY ON THE MARKET."
I: "SO YOU ARE SAYING YOU ARE CHOOSY WITH YOUR CHOICE IN PRODUCT?"
R: SMILES, "CHOOSY IS A GOOD WORD! YES, I AM VERY CHOOSY IN MY CHOICES AS MY COMPANY NAME IS ON THESE PRODUCTS! I SPENT THE PAST YEAR BRANDING MYSELF & MY COMPANY, THE NAME AND THE STORY BEHIND IT. I REFUSE TO SETTLE FOR MEDIOCRE, SO THE CHOICES WE MAKE ARE SET TO A CERTAIN STANDARD. I AM GRATEFUL WE CAME OUT OF THE GATE THIS WAY, AND THAT IT WILL ALWAYS STAY THIS WAY."
I: "YOU STARTED BRANCHING OUT TO OTHER STATES. HOW DID THAT EVEN HAPPEN?"
R: "WELL MY MOMMA' AND DAD SPEND HALF A YEAR IN TEXAS. WHEN WE WERE STILL IN THE PRODUCT SAMPLE STAGES OF THE U.P. LINE, MOMMA' & I COLLABORATED OVER HER DESIGN IDEA FOR TEXAS AND IT WAS LITERALLY GENIUS! ONCE IT STARTED IT DIDN'T STOP THERE. OHIO = MADE WITH LOVE FROM BUCKEYE COUNTRY, ARKANSAS, WHERE MOMMA' IS ORIGINALLY FROM = MADE WITH LOVE FROM RAZORBACK COUNTRY. IT TRULY IS AMAZING HOW MUCH IS ACTUALLY IN THE WORKS BEHIND THE SCENES IN THE CREATION STATION." SHE SAYS WITH A LAUGH.
I: "SO WHEN CAN PEOPLE PLAN TO SEE THESE DESIGNS TAKE FLIGHT AND GET ADDED TO YOUR PRODUCT LINE?"
R: WINKS AS SHE STOPS TO TAKE A DRINK FROM HER "YOU GOT THIS" RAE DUNN MUG, "INQUIRING MINDS WANT TO KNOW HUH?"
I: "I TRULY BELIEVE THEY DO!"
R: "WELL WATCH THE AFTER ALL THIS TIME PAGE ON FACEBOOK VERY CLOSELY IS ALL THAT I CAN SAY AT THIS TIME. BIG THINGS ARE COMING! WE HAVE NO INTENTIONS OF STOPPING! IF THE GOOD LORD BROUGHT US TO IT HE WILL CERTAINLY BRING US THROUGH IT! WE ARE EXCITED TO SEE WHERE THE NEXT YEAR BRINGS US!"
I: "WILL THERE BE A BABY LINE WITH EVERY STATE YOU INTEND TO RELEASE?"
R: "WELL WHAT I CAN SAY IS THAT WE HAVE PRODUCTS CURRENTLY SPREAD OUT IN A COUPLE STATES AT THE MOMENT BEING PRODUCT TESTED AT THE MOMENT! I WON'T SAY IF THEY ARE BABY PRODUCTS OR NOT, BUT I WILL SAY THAT ANY LINE WE RELEASE WILL BE SIMILAR TO THE 1ST LINE TO HIT THE MARKET."
I: "WILL ALL YOUR TEETHERS BE HEART TEETHERS?"
R: LAUGHS, "YES, YES THEY WILL. OUR ORIGINAL DESIGN WITH THE U.P. WAS ON THE HEART AND WE JUST FEEL LIKE THAT IS SO ICONIC OF THE "MADE WITH LOVE" LINE THAT ALL OF OUR TEETHERS RELEASED IN THE FUTURE WILL BE A HEART TEETHER!"
I: "SOOOOOO WHAT WILL BE RELEASING?"
R: SMILES, "I CAN'T GO INTO DETAIL! IT IS TOP SECRET! WE HAVE PURCHASED 4 OTHER MOLDS TO HAVE THE TEETHERS MADE. THAT IS ALL THAT I CAN TELL YOU FOR NOW! STAY TUNED! AWESOME THINGS ARE COMING FOR EACH OF OUR LINES SET TO RELEASE!"
I: "ARE YOU HAPPY WITH EVERYTHING?"
R: "WELL THINGS CONSTANTLY CHANGE AND EVOLVE. THE LITTLES AND I ARE BLESSED BEYOND MEASURE AND WE ABSOLUTELY KNOW IT. IT HASN'T BEEN AN EASY PROCESS, BUT GOODNESS HAS IT BEEN WORTH IT. I AM TRULY EXCITED TO SEE WHERE THIS JOURNEY TAKES US FROM HERE. THE BOYS ARE YOUNG ENOUGH THAT THEY ARE HOME AND ARE AN EVERY DAY PART OF IT, FOR THAT I AM ETERNALLY GRATEFUL. I COULDN'T DO ANY OF WHAT I DO WITHOUT THE BACKING OF THE COMMUNITY, MY FRIENDS & FAMILY, AND PEOPLE IN GENERAL LOVING ON OUR DESIGN. IN THE BEGINNING, WE WEREN'T EVEN SURE IT WOULD REALLY WORK. LOOKING BACK NOW IT IS HARD TO BELIEVE THAT A MONTH AGO WE LAUNCHED A PRODUCT LINE! IT IS TRULY INCREDIBLE, BUT I DON'T THINK HAPPY QUITE COVERS THE EMOTIONS AND FEELINGS I HAVE."
I: "IT MUST BE PRETTY SURREAL TO GO OUT IN PUBLIC AND BE NOTICED LIKE YOU HAVE BEEN."
R: "UMM ACTUALLY IT MAKES ME PRETTY NERVOUS", SHE SAYS WITH A CHUCKLE, "I AM AWKWARD, TO BEGIN WITH, THEN YOU GO IN ADDING PEOPLE YELLING AT YOU FROM ACROSS A STORE. PHEW. SORT OF GIVES A WHOLE NEW MEANING TO FAMOUS IN A SMALL TOWN! I NEVER DREAMED STARTING MY BLOG WHEN I PURCHASED THE DOMAIN BACK IN MARCH WOULD LEAD ME TO HERE. JUDAS, I HAD NO IDEA WHAT I WAS EVEN REALLY DOING BACK THEN, BUT HERE WE ARE. I BELIEVE EVERY SINGLE DAY THAT THE GOOD LORD INTENDED FOR IT ALL TO FALL IN PLACE, I JUST HAD TO LOOSEN MY GRIP AND LET HIM TAKE THE WHEEL."
I: "IT IS SO VERY COOL REBECCA. YOUR STORY, YOUR JOURNEY, THE BUSINESS AND ITS JOURNEY. YOU TRULY ARE A JOY TO WATCH AS THIS ALL GROWS AND TAKES FLIGHT. THANK YOU SO MUCH FOR SHARING WITH US!"
R: "YOU ARE SO WELCOME. I AM SO GLAD YOU TOOK THE TIME TO INTERVIEW ME. IT IS A FIRST!" SHE SAYS AS SHE LAUGHS, "KIND OF MAKES A GAL FEEL IMPORTANT!"
I: "YOU ARE PRETTY IMPORTANT REBECCA!"
R: "THANKS, SISTER GIRL! I APPRECIATE THAT!"
I: "I THINK THAT ABOUT WRAPS IT UP UNLESS YOU HAVE ANYTHING ELSE YOU WANT EVERYONE TO KNOW."
R: "JUST THAT WE HAVE A LIST OF EVENTS WE ARE AT LOCALLY PINNED ON THE FACEBOOK PAGE! I CERTAINLY LOOK FORWARD TO SEEING EVERYONE AT OUR UPCOMING SHOWS!"
M: "MOOOOOOOOOOOOOOOOM! I NEEEEEEEEED YOU! IT IS SOOOOO IMPORTANT!"
R: "I'M SO SORRY, PLEASE EXCUSE ME!"
M: BUSTS THROUGH THE DOOR TO FIND US SKYPING, "OOOOOHHH IS THAT LIVE VIDEO MOM?"
R: "NO MO DIGS IT IS NOT, ITS SKYPE AND MOMMA' IS DOING AN INTERVIEW. WHAT IS THE MATTER?"
M: "LIGHTENING MCQUEEN WENT UNDER MY BED BECAUSE HE WAS DRIFTING SO FAST AND I CAN'T GET HIM OUT!"
R: LAUGHS, GIVES HIM A HUG, LOOKS BACK AT ME WITH TEAR FILLED EYES AND SAYS, "EVERY DAY, ALL DAY FOR THE REST OF MY ENTIRE LIFE! THIS IS TRULY WHAT IT IS ABOUT FOR ME. MY WHY IN THE FLESH. PERSONALLY, I AM GLAD YOU GET TO SEE THIS PORTION OF MY LIFE. IT IS SOMETHING I WOULD MISS EVERY SINGLE DAY IF I HAD TO BE AWAY FROM HOME. BLESSED BEYOND MEASURE, TRULY BLESSED BEYOND MEASURE! THE LITTLES MIGHT BE MY WHY, BUT MY MISSION WILL ALWAYS REMAIN THE SAME. IN THE FAMOUS WORDS OF MY MOMMA' - IN GOD'S TIME REBECCA, IN GOD'S TIME. THANK YOU! I TRULY ENJOYED SPEAKING WITH YOU TODAY!"
I: "AND I WITH YOU. SO LONG SISTER GIRL!"
R: SMILES EAR TO EAR, "SO LONG SISTER GIRL!"
INTERVIEW CONCLUDES.
*****PLEASE SEE REBECCA'S YOUTUBE VIDEO EXPLAINING HER MISSION IN HER #CHIPSTARTER SUBMISSION ATTACHED AT THE END OF THIS INTERVIEW.*********
ONE THING I LEARNED ABOUT REBECCA DURING THIS INTERVIEW WAS HOW PASSIONATE AND GENUINE OF A PERSON SHE TRULY IS. TO HAVE FOLLOWED THIS JOURNEY FROM THE VERY BEGINNING UNTIL NOW HAS BEEN ABSOLUTE PURE JOY FOR ME AND MY TEAM. IF YOU HAVEN'T CAUGHT A FACEBOOK LIVE WITH HER AND HER "LITTLES" OR FOUND YOURSELF CURLED UP ON A COUCH READING ONE OF HER BLOGS, YOU HONESTLY DON'T KNOW WHAT YOU ARE MISSING. I INVITE YOU TO GET TO KNOW REBECCA, HER STORY,  AND THE INCREDIBLE JOURNEY SHE TOOK TO GET TO THE "MADE WITH LOVE" LINE BY READING HER BLOG FROM THE VERY BEGINNING. 
BETWEEN THE GRAB YOUR ATTENTION AND HOLD TIGHT READS OR THE AMAZING LIVE VIDEOS WITH REBECCA AND HER LITTLES,  IT ISN'T ONLY EASY TO FALL IN LOVE WITH HER AND HER STORY, IT IS EASY TO STAY IN LOVE WITH IT AS IT CONSTANTLY CHANGES AND UNFOLDS.
IT IS TRULY AN HONOR TO HAVE INTERVIEWED HER AND TO BE THE ONE TO WRITE OUT THAT STORY. WE TRULY LOOK FORWARD TO WATCHING FOR ALL THINGS TO COME FROM REBECCA AND HER OWN TEAM AS THEIR JOURNEY CONTINUES TOWARDS WHAT IS TRULY A SUCCESSFUL ONE. WE CAN'T THANK HER ENOUGH FOR LETTING US TAKE AN INSIDE LOOK AT WHAT THAT JOURNEY TRULY WAS LIKE.
SHE TRULY IS LIVING PROOF THAT IF YOU BELIEVE YOU WILL ACHIEVE!
- NATALIE B